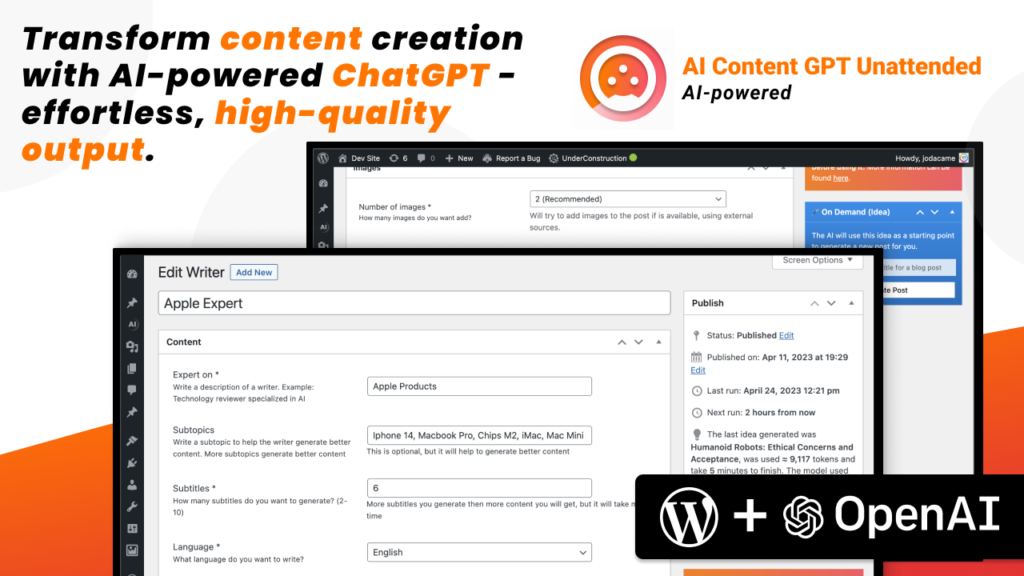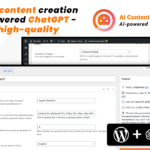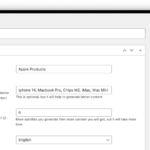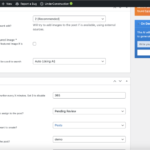 Free
Features
AI Content GPT Unattended
Transform content creation with AI-powered ChatGPT - effortless, high-quality output.
Generate content without having to be attended by a human
Custom language for each writer
On-Demand content generation
Custom ChatGPT prompt (User & System) for each writer [Advanced feature]
Add images to the generated content (Requires a Pexels API Key)
AI Content GPT Unattended – Effortless Content Creation with ChatGPT Models
Transform your content creation process with AI Content GPT Unattended, the powerful plugin that allows you to generate high-quality content without any human intervention. With support for the latest ChatGPT models, including GPT-4 and GPT-3.5, you can easily create unlimited posts in custom styles and on your own schedule, using on-demand or cronjob-based generation.
With AI Content GPT Unattended, you have access to advanced features like custom prompts, subtopics, and image integration (using the Pexels API), as well as custom language support for each writer. Our premium version includes even more advanced features, like unlimited custom writers and custom post type support.
Whether you're a blogger, marketer, or content creator, AI Content GPT Unattended makes it easy to unlock the full potential of ChatGPT models and take your content to the next level. Try it today and see the difference that AI-powered content creation can make!
Free Features:
Generate content using ChatGPT models (GPT-4, GPT-3.5)
Generate content without human supervision
Generate content using cronjobs
Generate content with custom styles
2 writers included
Unlimited posts to generate
Optimized for ChatGPT models (GPT-4 and GPT-3.5)
On-demand content generation
Custom language for each writer
Premium Features:
All free features included
Custom ChatGPT prompt (User & System) for each writer [Advanced feature]
Generate content using custom writers (Unlimited writers)
Add images to generated content (Requires Pexels API Key)
Use first image as featured image
Use subtopics to generate better content
Allow custom post types
Generate quote from content
Access to all new features
Documentation
AI Content GPT Unattended